SELF Dog Wash
Try Our Houston Dog Wash Station!
All you need is 10mins! BRING A TOWEL!!!
Open Tuesday - Saturday 9a-5p SUNDAY & Monday Closed
Or call 713-993-6803. Walk ins are welcome!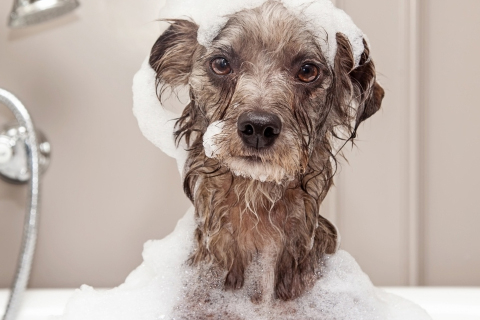 Safe, Convenient, and Easy
Our SELF dog wash operates on a walk-in, first-come first-serve basis. It's a safe, convenient, and easy way to clean your dog when you're pressed on time and unable to schedule a grooming appointment, or when you need to clean your dog up on the way home from a roll in the mud at a dog park. Our dog wash station also provides a way to securely connect your dog's collar to the station, ensuring they'll remain safe throughout the whole wash. Self wash is available Tuesday - Saturday 9a-5p SUNDAY & Monday Closed
No need to bring any shampoo or conditioner, that's all included!!! There's a blow dryer option as well or feel free to bring a towel to dry. We promise your dog will leave smelling good and shiny from the amazing tear free and hypo allergenic shampoo and conditioner! Also to help the process we have all kinds of brushes and combs to use to make your grooming process as easy as possible! And YES all dog sizes are welcome, big ones, tall ones, short ones, young ones. From Great Danes to Chihuahuas. ALL sizes fit in the machine!
Another benefit of using our SELF dog wash station — it's super fast! In around 10 minutes, your dog will be clean, dry, and you'll be ready to get on your way.
A Clean Dog is a Happy Dog!
Your four-legged best friend can get into all sorts of trouble that requires a good bath to clean up. Not only does a bath cheer your dog up, it makes life easier for you and keeps your home, car, and everywhere else your dog goes clean.
If you're looking for an easy, cost-effective, and convenient solution to cleaning and grooming your dog, visit Big Tex Feed to try our new do-it-yourself dog wash station! It only takes a matter of minutes, it doesn't require a grooming appointment, and you'll avoid making a mess to clean up in your own home. Whether you wish to wash your dog yourself or you'd rather use our professional dog grooming services, your pet will leave Big Tex Feed looking and feeling great! Visit us today to try our dog wash station in Houston, or contact us with any questions or to schedule a traditional grooming appointment.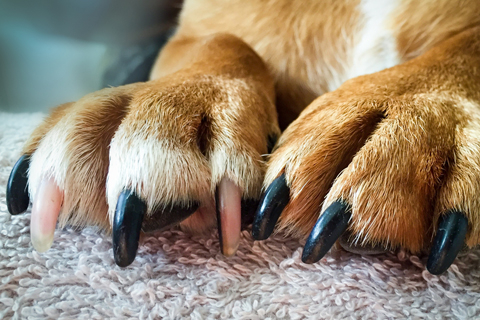 Pet Services from Big Tex Feed Include:
DIY dog wash station

Complete pet grooming services

Spaying and neutering services

Veterinary care

Exams, vaccines, tests, surgeries, and other services

Complete range of pet food and other supplies, available online and in-store

Animal clinic events throughout the year
Your One-Stop Pet Supply Shop
There's a lot that goes into ensuring your pets — dogs, cats, horses, even reptiles and other animals — are happy, healthy, and have access to everything they need to thrive. We understand this at Big Tex Feed, so we've created a one-stop shop to find all the pet supplies and services you need for your animals. From our grooming services and DIY dog wash to keep your four-legged friend clean, to spaying and neutering services to keep your pets healthy and prevent unwanted puppies and kittens, to complete veterinary care at our Houston pet hospital, to a complete range of pet supplies in our online, we have everything you need at Big Tex Feed.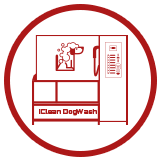 DIY Dog Wash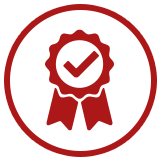 Fast, Convenient, and Mess-Free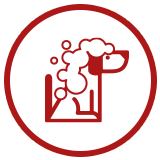 Pet Grooming Services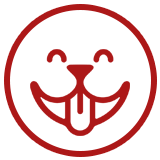 One-Stop Shop for All Your Pet's Needs!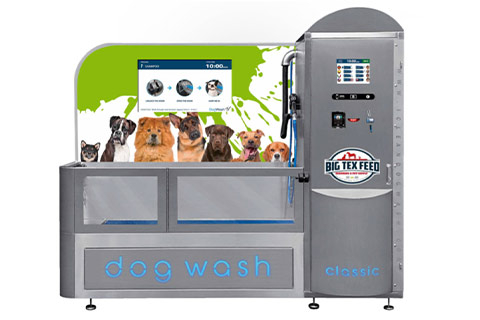 DIY Dog Wash: How Does It Work?
While we also offer a traditional grooming experience for your pet from our trained team of animal groomers, we now offer a brand new option as well — do-it-yourself dog washing! As the only DIY dog wash in the Houston area, we're proud to offer the option of washing your dog yourself in a state-of-the-art dog wash station.
The touchscreen dog wash walks you through the process from start to finish, and you'll be able to provide everything your dog needs for a clean, healthy coat — shampoo, conditioner, flea wash, rinse water, and a blow dryer to finish up! Think of it like a self-serve car wash, but for dogs!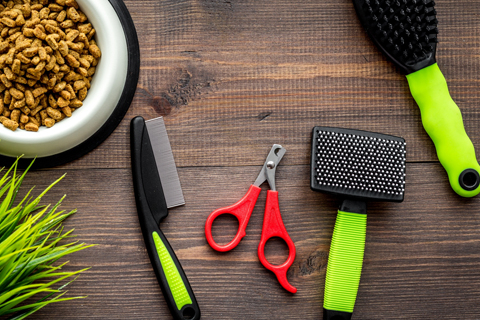 Visit Us for Grooming Services as Well!
If you want to treat your pet to the full glitz and glamour of professional grooming, Big Tex Feed is also your destination for full-service pet grooming! We provide a full range of grooming services for dogs and cats of all sizes, including a warm bath, deep massage scrub, coat conditioning, and fluff drying, as well as nail trimming and anal gland expression upon request.
In order to ensure the safety of each pet that comes through our doors, all pets will be required to have an up-to-date rabies certificate before grooming.
Whichever grooming option is right for you and your pet, Big Tex Feed is your destination for pet grooming in Houston!
Visit the Only DIY Dog Wash in the Houston Area!
If you're looking for a way to wash and clean your dog without the hassle of making a grooming appointment and without making a mess in your own home, there's no better option than Big Tex Feed's DIY dog wash station.
Stop by our Houston self-serve dog wash today to try it for yourself, or contact us to schedule a grooming appointment. As a local, family-owned business, we're proud to continue serving the Houston community with an all-in-one destination for all of your pet's needs!