Board and Train IS HERE!!
Dog Training
Obedience Training Classes in Houston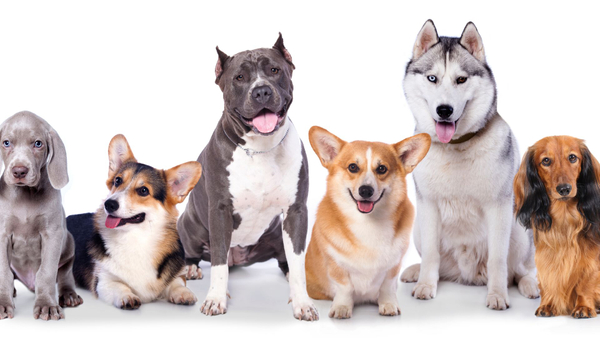 Obedience training can change your life with your furry friend. We encourage all clients to understand the language and needs of their pets, as it's a love language so pure and unwavering. The confidence you find in walking your dog in public areas when your dog is responding to your every cue is the best feeling ever.
No one wants their pet to be unruly and wild when in public and we understand that frustration. Our trainers will provide the proper techniques to help you and your dog to speak the same language — understanding their barks, facial expressions, and routine, to get the best-behaved pet effortlessly.
Our dog training service includes board and train options, as well as refresher courses. With our understanding of how to achieve the best results, we utilize both boarding and training for consistency and routine. In turn, this training will provide the best results, including a personalized session after boarding and training so that you can learn the language your dog speaks and have a better understanding of your pet's needs.
Dog Training Evaluations
$25 Evaluation Fee
Each dog will be required to have an evaluation so we can determine the best course of action and the amount of time needed to teach your pet. Some dogs pick up on training quickly, and some don't, and this evaluation will help us determine that. This will also give you a chance to discuss the options and clarify any concerns you may have.
Dog Training Requirements
Evaluation
Parvo Vaccine
Rabies Vaccine
Bordetella Vaccine
Contract and Consent Form
Deposit
Dog food (if boarding)
Dog Training Options
$40+ per session
Commands: sit, down, stay, and loose leash walking
Place commands, doorway entry manners.
Properly meet and greet with dogs/ humans.
$50+ per session
Commands: sit, down and stay
Learning respect for the handler during all distractions, leash training
Place commands will be learned from a distance for a duration of time.
Potty training
$2000 for a Month of Training
20 sessions for 30 days,
Your dog will stay onsite at Big Tex Feed Boarding facility.
1-hour return-to-owner session on the last day so the owner can learn techniques, cues, and language to follow through at home.
Boarding Options
All our training options offer dog boarding services if you cannot make it on a daily basis for training sessions.