Pamper Your Pet at Our Grooming Salon!
Grand Opening August 28, 2021, Big Tex Feed is excited to open up our new pet grooming salon in Houston! Our mission is to provide a one-stop shop for pet owners to meet all the needs of their four-legged companions — from food and toys and other supplies, to dog boarding and day care, dog training, and now, complete grooming services.
Regular grooming is essential to keep your pet comfortable and looking their best, and to ensure their coat remains in healthy condition. Contact Big Tex Feed to schedule a dogs' grooming appointment at our Houston location or stop by today to try out our self-serve DIY dog wash!
Open Tuesday - Saturday 9a-5p SUNDAY & Monday Closed
To schedule an appointment please call 713-993-6803 or book online.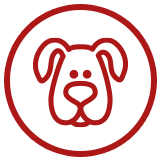 Dog Grooming
Dog baths starting at $35 and up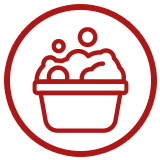 A la Carte Haircuts
Now offering a la carte haircuts starting at $45 and up. MUST BE booked over the phone!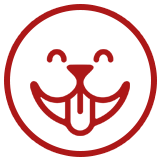 Microchip
Get your pet's microchip today for $40+
Big Tex Feed Pet Salon Pricing
Simple Dog Wash
Includes: basic shampoo, blow dry and spritz
Essential Dog Wash
Includes: deep cleansing, deep conditioning, brushing, nail trim, ear wash and spritz
deluxe dog wash & style
Includes: deep cleansing, deep conditioning, brushing, nail trim or grinding, ear wash, hair style and spritz
Discounted Packages
Vaccines, Puppy Wash, Daily Specials
Puppy Vaccine Package
Includes: Parvo, Distemper, Adenovirus, Parainfluenza for $50+
Flea Dip $10+
When its Flea Season, get your dog flea dip today! Must pick a wash package.
Puppy Wash $35+
Puppies under 6 months can receive a wash and nail trim, anyday!!
DOG TAGS $10+
You can now purchase Dog Tags. My Family has an assortment of cool dog tags that you can get engraved onsite within the matter of minutes.
Additional Services you can add to any wash above 
Hydrate & Restore $25+
- for dogs experiencing dry scaly skin
-includes, medicated shampoo, leave on skin balm and exfoliating scrub
Flee Flea $25+
includes flea pill, flea bath and deflea hair/skin, and flea dip
HAIR CUTS ONLY 45+
- for dogs that need a complete shave of hair due to mats and overdue for hair cut OR if your pet hair is matted and not regularly maintained, this fee is added to your package.
Shed Help $25+
-for dogs experiencing excessive shedding
-includes deshedding shampoo and conditioner and deshed brushing
Flea Pill $15+
Flea Pill is based on the size of your dog. The flea pill starts working within 30 minutes and stays in their system for a max of 30 days. Treating the environment (home, yard, etc.) will help the pill be more effective!
A la Carte Nail Trim $25+
basic nail cut $25 | nail cut, grinding/filing, light hair trim $25 | polish $15
A la Carte Anal Gland Expression $35+
-for dogs experiencing itchy butts, rubbing butt across the ground
A la Carte Ear Wash $35+
Basic ear cleaning which removes wax build up.
Deluxe ear cleaning tending to yeast build up, wax and infection.
REGISTER YOUR MICROCHIP TODAY WITH ANY AND ALL THESE REGISTRIES ABOVE.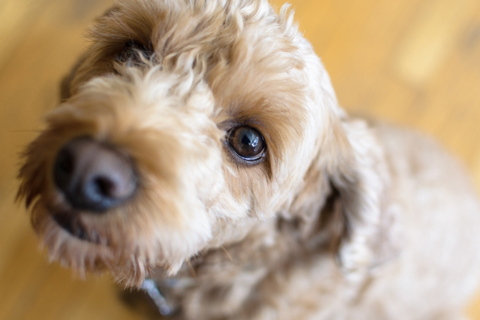 When you choose Big Tex Feed's grooming salon, your pet will enjoy a premium grooming experience! Each grooming comes with premium shampoo and conditioner based on your pet's unique skin and coat requirements. All grooms also include:
Warm bath

Deep massage scrub

Light coat conditioning

Ear cleaning

Nail trimming and rounding

External anal gland expression (upon request)

Head-to-toe fluff dry

Cologne spritz
More About Our Pet Grooming
When it comes to pet grooming, there are many factors that come into play when deciding the price for each individual pet, including their hair texture, hair length, temperament, and sometimes the desired style. The prices listed above are the starting prices for each different service we offer.
Please note that all pets will be required to have an up-to-date rabies certificate to receive any services at our grooming salon.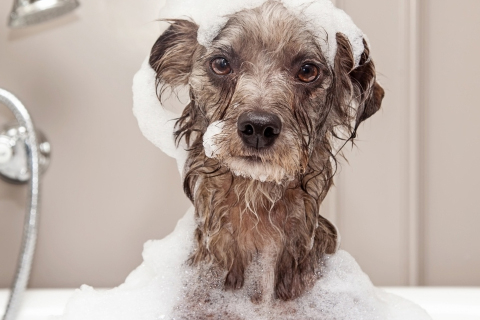 Dog Grooming from Big Tex Feed
Regular grooming is essential for your dog to maintain a healthy coat and skin, and it also ensures your dog stays looking as cute as possible! While you can wash and clean your dog at home, regular professional grooming is recommended to ensure your dog receives additional services such as ear cleaning, nail trimming, and other services you can't easily provide at home. It is also a chance to catch any abnormalities such as ticks and fleas, and to ensure your dog's overall well-being and comfort.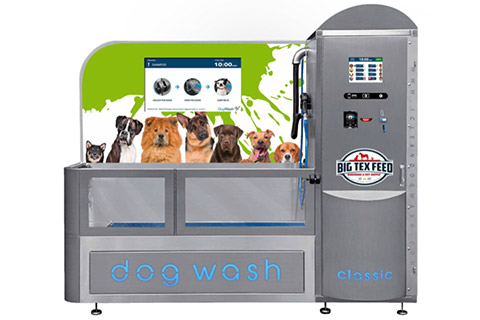 DIY Dog Wash Available!
If you're looking to clean up your pup without waiting on scheduling an appointment, Big Tex Feed is also excited to announce our new DIY dog wash station, the only one of its kind in the Houston area! Available on a first-come, first-serve basis, our DIY dog wash allows you to rinse your dog, apply shampoo, conditioner, and flea wash, and blow-dry them to finish.
It's the perfect solution for cleaning your dog without an appointment and without creating a mess at home, and the process can be completed conveniently and safely in as little as about 10 minutes. Visit our DIY dog wash page to learn more about our station, and stop by today to try it out!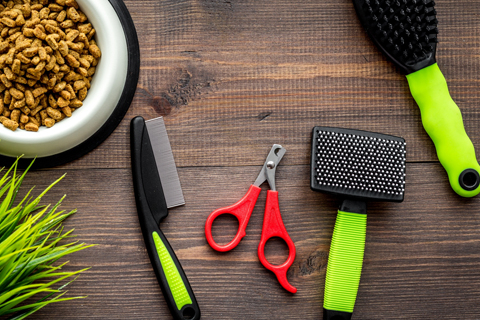 Shop Complete Grooming Supplies Online or In-Store
Big Tex Feed is designed to provide the most convenient, all-in-one solution possible for pet owners to supply their pets grooming and health needs. To further achieve this, we offer a huge range of pet supplies online as well as in-store. Whether your animals are furry or scaly, whether they gallop or have wings, we have everything you need to keep your animals healthy.
Visit our store today to see all of our pet food options, grooming supplies, medicine, toys, and so much more for all your pets!
Complete Pet Grooming and Pet Supply in Houston
There's a lot that goes into ensuring your pets and animals are happy, healthy, and able to thrive. Big Tex Feed makes this process easier on pet owners, so you can focus on spending quality time with your pets without worry.
Whether you need grooming services to keep your dog or cat healthy and clean, veterinary services from our animal hospital, or pet supplies online or in-store, Big Tex Feed has everything your best friends need all in one convenient location. Contact us today with any questions or to schedule an appointment!