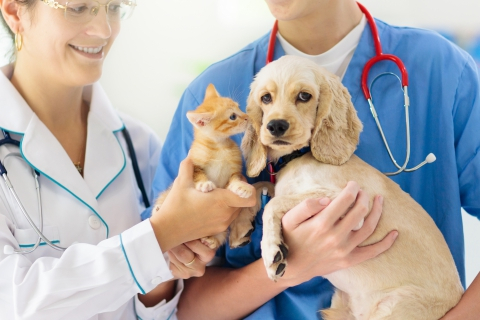 Here at Big Tex Feed, we know that the vet's office can be overwhelming and expensive, so we partnered with Laurel's House and Dr. Amy Crum and offer a low cost preventative medicine clinic once a month. We care about the health of your pets, and are proud to offer this clinic to our community. If your pet needs their yearly vaccinations, puppy vaccines, oral exams, anal gland expressions, worm medicine, nail trims, heart worm test, and/or heart worm prevention and treatment, or have a minor health concern, we are here to help.
Upcoming Vet Day Clinics:
Saturday May 1st 10AM-2PM CST
INSTRUCTIONS:
1. Please make sure your dog has a collar and leash. There will be a lot of pets on site and we want everyone to be safe and have control of their pets at all times. All cats/kittens must be in a carrier to receive services. If you have any immunization records, please feel free to bring those and we'll make sure you are up to date. If you don't, it's totally fine — we'll still be able to assist you. Immunization records will be emailed to the email address on file within 24 hours of service. Please be present and available when you check in.
2. Check in online will be available at 8am the day of, please click the link to check in.
Select Vaccine Clinic

Select Method of Check In

Follow the Remaining Steps Until Checked In
3. Please take a look at the different options available and decide which package works best for you and your pet. Items will also be available a la carte. The office visit fee is $10.
Below are some of the services and medicines that will be available on Vet Day!
Vet Day Consent Form is for backup only or for those that don't have access to check in online or access to content via mobile device. If these apply to you, please print and complete this form prior to visit.